March 23, 2015 – alumni UBC has announced the ten finalists of its your evolution program, an innovative, online project-sharing platform that uses the strength of the UBC network to connect and support alumni working on socially beneficial projects. The public is asked to vote for their favourite project at www.yourevolution.ubc.ca.
Approximately 300 projects were uploaded to the your evolution website and finalists were selected based on the strength of their initiatives, questions submitted for a mentorship session and the positive impact they are creating in the world. your evolution is part of UBC's start an evolution alumni engagement campaign.
The ten finalists are:
Voting closes on April 10th. While only one prize will be awarded, all entrants receive valuable exposure for their projects via the website and social media.
The project with the most votes will receive a "social entrepreneur support kit" including: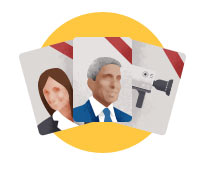 Professional photography session or the production of a video to help its cause.
Mentoring session with UBC President, Professor Arvind Gupta.
A mentoring session with entrepreneur, venture capitalist and Chairman of Rising Tide Fund  Ossama R. Hassanein, MASc'74, MBA'76 – a member of UBC's start an evolution Campaign Cabinet.
Access to a consultation with a UBC faculty member in an area most relevant to the project's needs (e.g. business, law, engineering, computer science).
About alumni UBC
alumni UBC is the association representing 300,000 UBC graduates living in more than 120 countries. Its vision is to build a global community with a shared ambition for a better world and an exceptional UBC.
About your evolution
Part of UBC's start an evolution alumni engagement campaign, your evolution is a unique project-sharing platform that supports the many ways the 300,000 strong global alumni community is changing the world for the better. The your evolution website allows the UBC community to share details of projects and connect with fellow alumni, find supporters, and inspire others to make a difference.